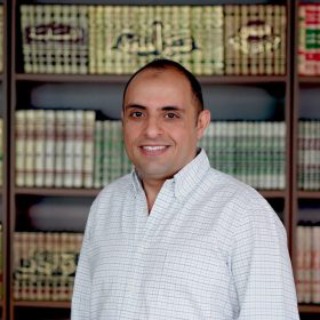 "Seeing interns come in on their first day nervous and unsure, then leaving as confident young humanitarians ready to enter the work force- I wouldn't trade it for the world."
Ali Al-Rawni
Head of Learning and Development
Ali Al-Rawni graduated from Staffordshire University, with a BA Honours Degree in Business Administration.
He has extensive experience of working within the Third Sector, within Youth and Leadership Development, Capacity Building and Organizational Development.
Ali has served on numerous Voluntary Sector Boards, including holding the Chair of the Birmingham Learning Consortium and was a Governor at Fircroft College for four years.
Prior to joining Islamic Relief, Ali developed many training pathways into employment. His experience includes interagency collaborations with Colleges and Voluntary Sector providers in the field of work based training programmes.
In 2011 Ali joined Islamic Relief as Seasonal Programme Coordinator where he was responsible for the delivery of IRW's Seasonal Food Security Programme.
In 2012 he became the head of IRW's Orphans and Child Welfare Department.
Ali's current role is as the internship manager at Islamic Relief Academy where he oversee's the next generation of faith inspired humanitarians.