News
Making a difference in the development sector- from the eyes of a junior
I always thought that getting into a career was easy- if you put your head down and study, the results will speak for themselves and you'll land your dream job…Read more








How is Climate Change affecting Muslim Communities?
Climate change is an issue that is endemic within the Muslim world. Drought-affected areas from Morocco to Iran are not often talked about amongst such communities where it seems attitudes are primarily…Read more








Three ways that religion matters in responses to refugees
How and why does religion matter in response to forced migration? On Friday 10th May 2019 the Refugee Hosts' team co-convened a workshop with colleagues from Yale, as part of…Read more








Field Notes from Tunisia: Faith, Gender, Forced Migration and Trauma

The role of faith in international development and humanitarian aid is often overlooked, despite faith and religion being an important factor in the lives of many…Read more








5 reasons why we need research in the development/humanitarian sector
There is an increasing awareness of the importance of research in the development/humanitarian sector. Many organisations in the sector either have a …Read more








Keeping Faith in 2030; Sustainable Development Goals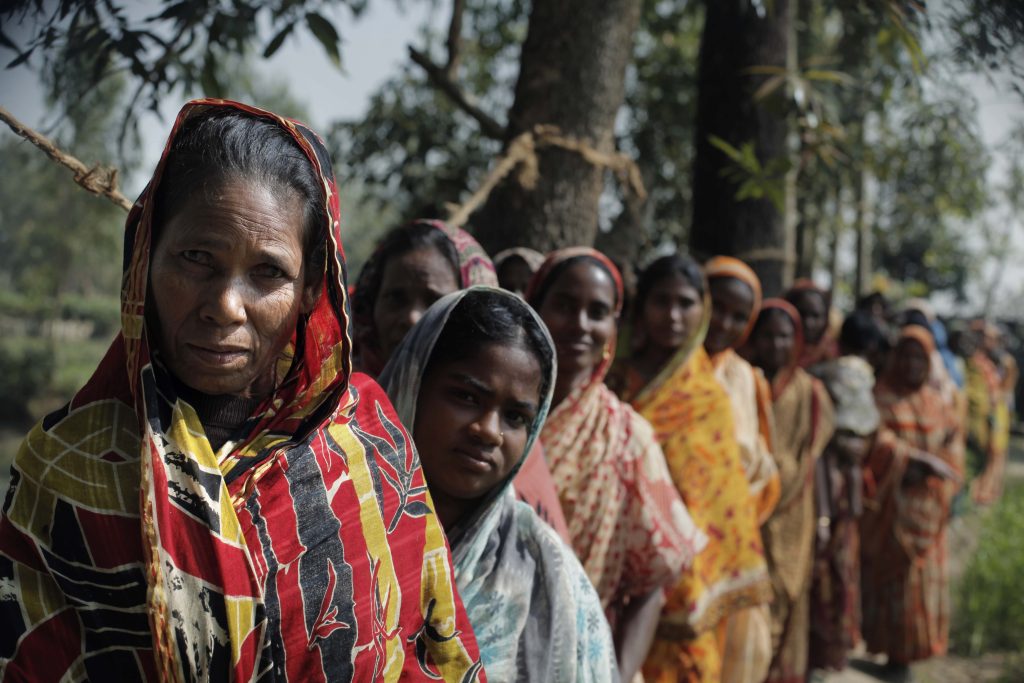 'Keeping Faith in 2030': R&D concludes major international research project on religion and the SDGs in India, Ethiopia and the UK….Read more








The rise and reality of INGO domestic programming

There is a growing interest in the idea of INGOs running programmes in their home countries alongside their projects in the global south….Read more








5 ways to improve your NGOs digital presence
With an estimated 10 million non-governmental organisations worldwide it can be daunting to try and figure out how to draw attention to the life…Read more








Peacebuilding in Syria: Building the Capacity of Local NGOs
The work of HAD and Islamic Relief often takes us to hard-to-reach communities in the Middle East, Africa and Asia. One example of our activities in this area is a set of capacity-building…Read more








Why NGOs need a reputation risk management strategy and how to develop one

Reputation is a precious commodity for international NGOs, hard won and easily lost. A bad reputation can fundamentally undermine…Read more








What does 'Modern Slavery' mean to the humanitarian sector?
Modern slavery is said to have reached an unprecedented scale, but what does this mean in the…Read more









The Yemen Conflict
Today we face some of the toughest challenges in history; battling "the worst humanitarian crisis" in Yemen, whilst tackling what has been marked as the highest…Read more 
The Action on Climate and Consumption Project
Our Research and Development Department had been working on a powerful programme, (ACC) The Action on Climate and Consumption Project…Read more








It's not the what, but the how

Training is not simply about imparting information- facilitators need to make it interactive, it needs to 'stick'… Read more








International Women's Day 2019
Today is International Women's Day. Clearly, we women are the height of importance since we have an entire day dedicated to us! And rightly so. We have so many… Read more








World NGO Day 2019
NGOs are a vital part of the humanitarian sector, being free of governmental affiliation NGOs are able to help where others are limited.
World NGO Day is about celebrating… Read more








Lebanon Orphans programme 2019
Islamic Relief Worldwide currently sponsors over 62,000 orphans all over the world. Of these, approximately 1,500 live in Lebanon, whether… Read more








Becoming Even Stronger Leaders
Effective leadership is essential within the Humanitarian sector as an ever-changing world throws challenges organisations must adapt to… Read more