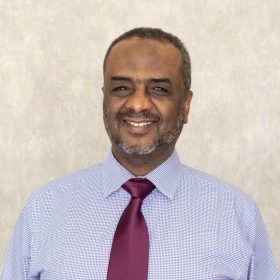 " With HAD our aim is and always will be to help develop upon the existing framework in the sector, how can we make it more effective? How can we ensure that beneficiaries get the best from what they receive? Those are the questions we ask ourselves every day and aim to tackle through our various departments."
DR. HOSSAM SAID (MBCHB, MBA)
Managing Director
Dr Hossam Said is the Managing Director of the Humanitarian Academy for Development (HAD). He gained an MBA from Aston Business School in 2004, and graduated as a Medical Doctor from Cairo University in 1981.
For nearly three decades, Dr Hossam has provided the strategic vision to manage, lead and develop a range of international humanitarian interventions around the world.
In his early career, Dr Hossam Said served on the Board of Directors of the Egyptian Medical Syndicate (EMS) in a range of capacities and has served on the Islamic Relief Worldwide Board of Management and Executive Committee for the past 15 years; sharing responsibility for strategic organisational development and the change management process.
From 2004 to 2013, Dr Hossam managed the core global business activities of Islamic Relief Worldwide, as International Programmes Director. During this time the organisation increased its global reach, gaining both domestic and international repute and credibility.
He has managed diverse teams of multi-disciplinary professionals in disaster response and development, whilst forging strong relationships with many non Muslim charities such as CAFOD and Christian Aid, as well as the Latter Day Saints Charities (USA), among others.
Under his leadership the organisation developed a vast partnership network of international donors, supporting Islamic Relief Programmes in more than 30 countries worldwide.