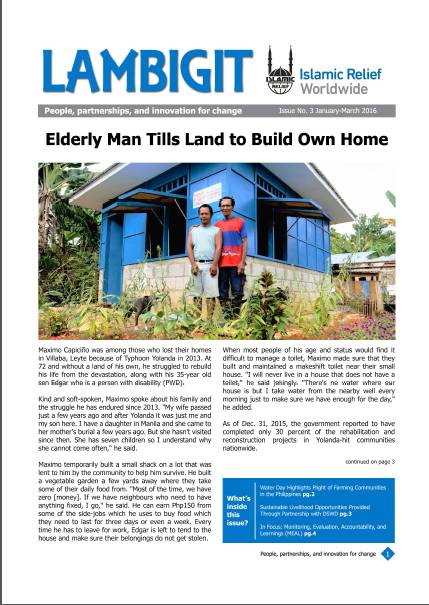 Introduction
For Islamic Relief (IR), there is no greater priority than ensuring our work has the greatest positive impact on the people we serve. Inspired by our Islamic faith and guided by our values, we envisage a caring world where communities are empowered, social obligations are fulfilled and people respond as one to the suffering of others. Children are the heart of every community, and have been at the core of Islamic Relief's work over the past 30 years. In working with vulnerable children around the world, Islamic Relief takes seriously its responsibility to uphold the protection of children, uphold children's rights and promote Islamic teachings to provide safeguards from harm. Islamic Relief's Child Protection Policy (CPP) aims to address child protection through a number of ways. This document provides an introduction to an Islamic framework for the protection of children, highlights the methods through which children are protected against abuse, and provides staff with the tools to deal with issues of child protection. This policy states IR's commitment to protecting children (Section A), and outlines a set of processes and procedures that the organisation and all associated staff and members have to put in place in order to comply with this commitment.
Office
http://www.islamic-relief.org/
Citation
Fasseaux, Leila (2008) Child Protection Policy, Islamic Relief Worldwide, Birmingham, UK.