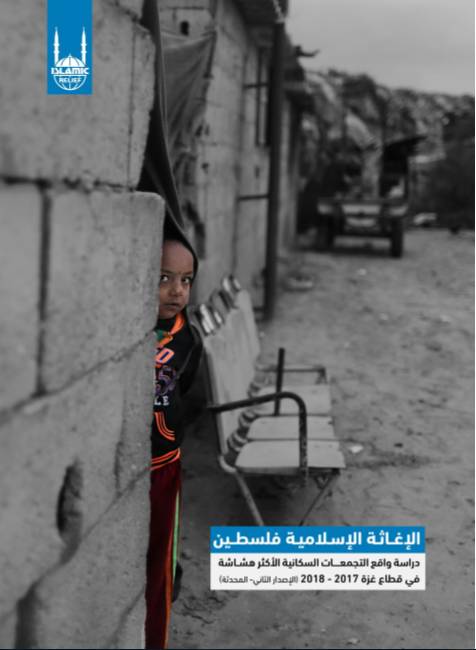 Version 2 (Arabic and English)
The blockade imposed on the Gaza Strip for the last decade, have resulted in restrictions and obstacles and undermined the ability of municipalities and relevant ministries to provide the essential services to the population of the Gaza Strip (approx. 2 Million people). This situation has exacerbated the already deteriorated living conditions of the populations of the most vulnerable localities particularly, in terms of economic, environmental, protection, education, and health aspects. The current study of the community vulnerability mapping aims to identify the most vulnerable localities in the Gaza Strip in terms of access of their populations to the basic services that are supposed to be provided by local municipalities, relevant ministries, civil society organizations and private sector. Such shortages have resulted in the increased vulnerability of these communities and negatively affecting on their resilience and livelihoods, compared with populations with more access to services.
Office
http://irpal.ps/en/
Citation
Islamic Relief Palestine (2018) Community Vulnerability Mapping Study 2017-2018 (Version No.2), Islamic Relief Palestine, Gaza Strip.