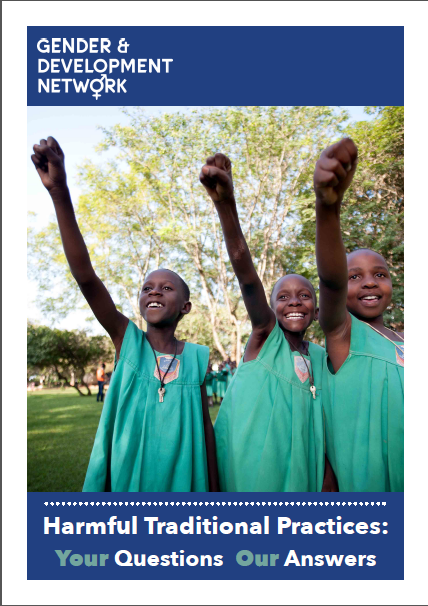 What are Harmful Traditional Practices and where do they come from?
There is no clear and universally agreed definition of Harmful Traditional Practices (HTPs). HTPs stem from value-based discrimination against particular groups of people, and they challenge the human rights of the people affected by them. The roots of HTPs are in particular cultural and social norms and beliefs, and particular interpretations of religion. These lead to unequal power relations between women and men (gender inequality), and male domination throughout society. There is some contention about the inclusion of 'traditional' when looking at harmful practices, but the full term 'harmful traditional practices' acknowledges that HTPs come from a long-standing traditional background. This allows the harmful nature of HTPs to be addressed, while respecting and working within the context of that tradition.
Office
http://gadnetwork.org/
Citation
Gender & Development Network, Islamic Relief Worldwide et al (2013) Harmful Traditional Practices: Your Questions, Our Answers, Gender & Development Network, London, UK.