Mission
10 Countries / 2016 – 2018
The Action on Climate and Consumption Project (ACC) explored how religion and faith can drive positive behavioural change, with a specific focus on Sustainable Consumption and Production (SCP). The project was led by the Humanitarian Academy for Development (HAD) and funded by the KR Foundation.
The outputs of the project were twofold: those developed by HAD to guide the project, and those delivered by 10 IR country offices in Bangladesh, India, Pakistan, Kenya, Malawi, Niger, Somalia, Germany, Sweden and the UK. HAD developed 4 faith literate programmes papers to underpin the mobilisation and policy change aspects of the project, and 9 campaign tools aimed at promoting SCP. The 10 participating countries developed outputs in 3 areas: localised carbon reduction initiatives, country-led climate change advocacy plans, and the development of eco-centres.
Outcomes:
IR Bangladesh developed an eco-centre at Sher-e-Bangla Agricultural University, which included a rooftop garden and training room. The eco-centre carried out training for 100 individuals on replicating rooftop agriculture.
IR India installed solar panels at the Delhi office to improve energy efficiency and to save costs.
IR India developed a carbon footprint strategy with staff members to reduce the consumption of water and energy, and to encourage eco-friendly travel and waste management.
IR Pakistan implemented an energy efficient system within the office premises including tree plantation, recycling bins, 42 energy-efficient ceiling fans and 161 LED Lights.
A national level seminar on climate change in Pakistan which engaged with faith leaders and academics.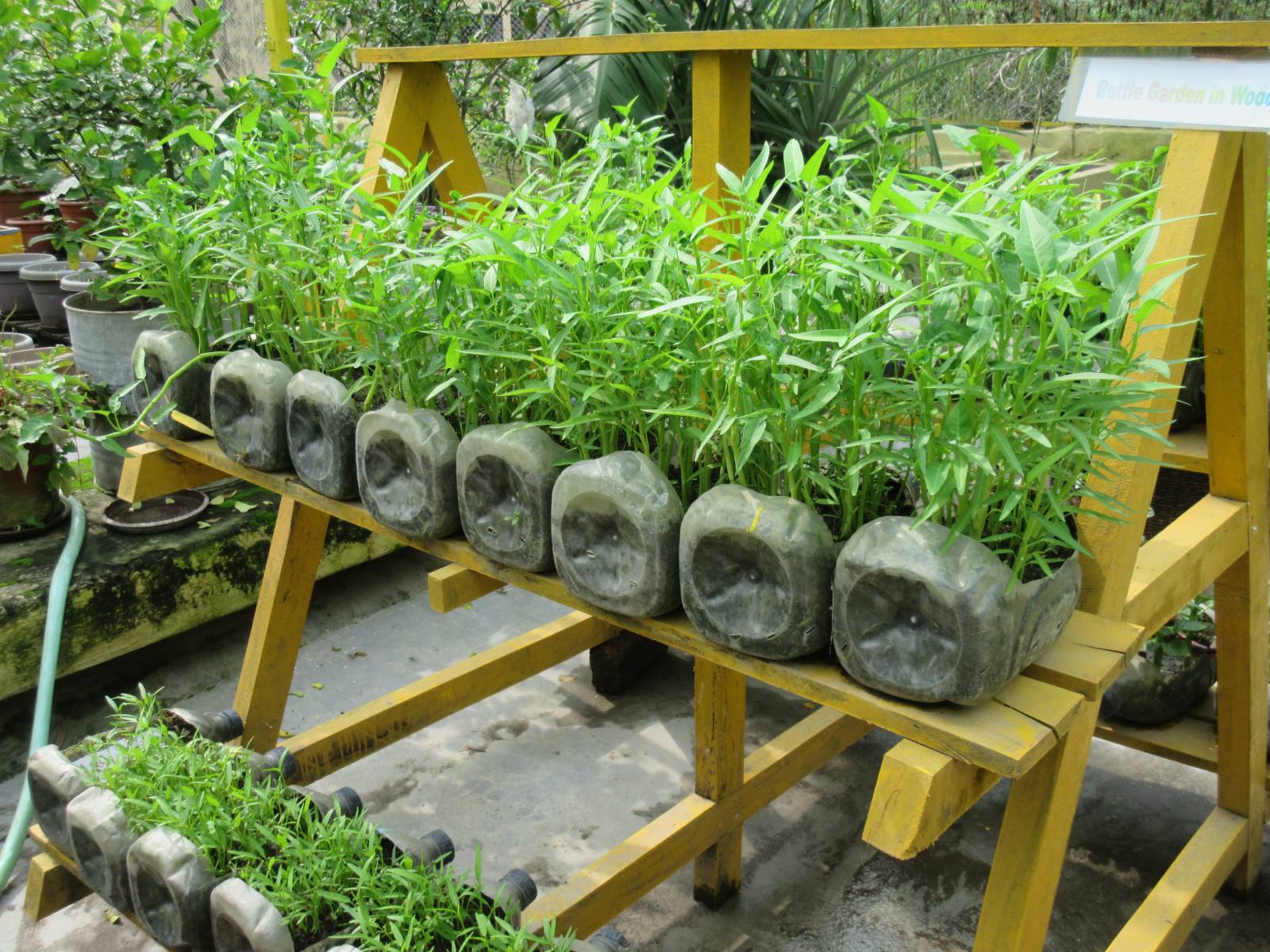 The aim of this project was to raise awareness about climate change and the effects our every-day actions do to make it worse. This project covered everything from advocacy and lectures to practical solutions including eco-gardens and recycling supplies.