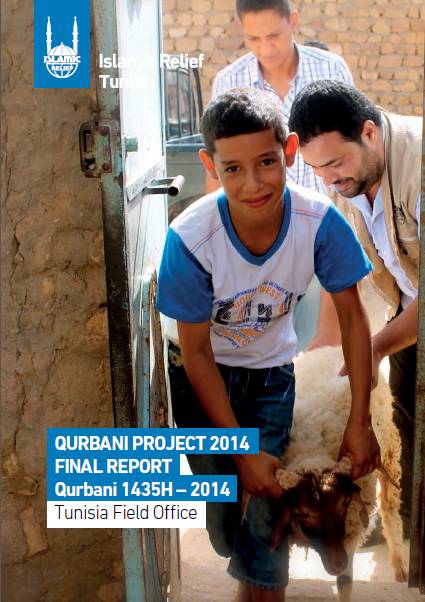 Tunisia Field Office
How were beneficiaries selected?
Beneficiaries were selected in coordination with the regional offices of the Ministry of Social affairs in the targeted regions. Thus, they provided us with a list of the poorest families in each region noted that all these families have Poverty Cards which are assigned to the beneficiaries according to precise criteria.
Office
http://www.islamic-relief.org/
Citation
Islamic Relief Tunisia (2014) Qurbani Project 2014 Final Report Qurbani 1435AH – 2014, Tunisie, Islamic Relief Tunisia, Tunis