June 2, 2020
HAD Recommends: 5 Ways to Fundraise During COVID-19
As the world went into lockdown to help prevent the spread of coronavirus, many NGOs and charities had to cancel their fundraising activities to abide by social distancing rules. However, there are still opportunities for fundraising, we just need to adapt and be creative! Here are 5 ways to fundraise during COVID-19.
1. Adapt planned events
While traditional fundraising events, such as marathons or coffee mornings, are no longer allowed, it doesn't mean they can't be adapted for fundraising during COVID-19. Coffee mornings could be held online! Invite people to a Zoom meeting for a cuppa and chat. It could be as big or as small an event as you'd like! You could charge an entry fee or simply ask people to make a donation on your website. Not only will this strengthen the human connection between your organisation and your donors, it could also be a great opportunity to let your donors know what your plans are for fundraising in the near future.
2. Use Instagram Live
Instagram has launched a new function to enable people to donate to a charity while watching live events, providing another great opportunity for fundraising during the COVID-19 crisis while maintaining social distancing. Users broadcasting on Instagram live can select a charity that their viewers can donate to while they stream. You could host an Instagram live event yourself and encourage your followers to donate or team up with an influencer to help promote your cause. Keep an eye out for other apps and social networks that are introducing new ways to fundraise during COVID-19.
3. Create a fundraising challenge based around lockdown
Plan International UK have taken advantage of the fact hairdressers are closed and created the Home Hairstyle Challenge. Participants ask their child, housemate, partner or other loved-one to cut their hair and ask friends and family to sponsor them or donate the cost they would normally spend on a haircut to the NGO. There are plenty of fun challenges you could encourage your donors to get involved with without breaking lockdown restrictions!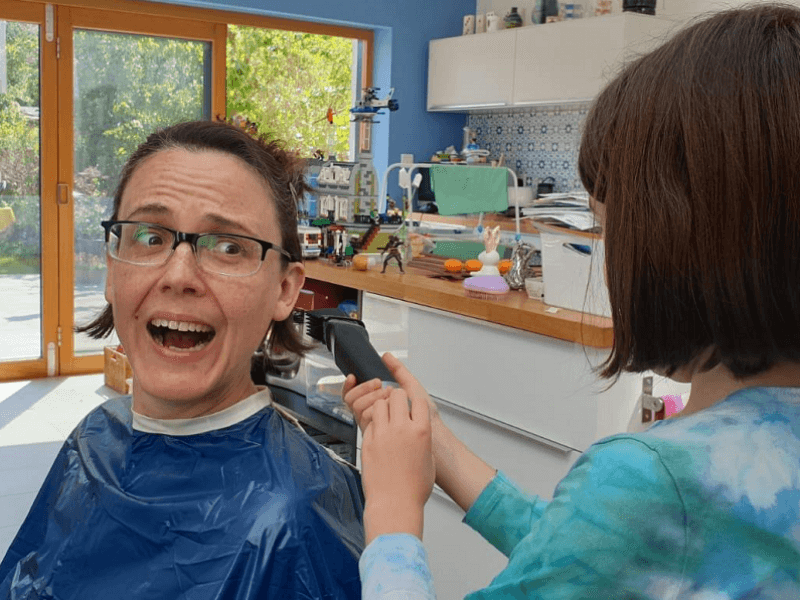 4. Host an online fundraising quiz
Quizzes are all the rage since lockdown began as they offer a fun way for people to connect virtually with friends and family. Hosting a quiz and charging an entry free can be a great way to fundraise during the COVID-19 crisis while strengthening the connection between you and your donors.
5. Don't stop contact
Donor's loyalty to the causes they love and support hasn't gone. If Captain Tom Moore's example is anything to go by, people are still very willing to donate and support the causes they care about. Stay engaged with your donors – keep posting on your social media channels, keep sending regular emails to your mailing list and continue your donor acquisition efforts. It's likely that there will be a dip in donations at this time but it's important that your donors know you're still around and still relevant. Even if people are not able to donate now, it's important for charities to maintain a relationship with donors so that revenue will hopefully return to normal levels within a relatively short time post-pandemic.
Donations are very likely to temporarily decline, but will eventually recover. We just need to get creative, take initiate and find new, innovative ways to fundraise during COVID-19 and maintain that vital connection between NGOs and donors.
Follow HAD on Facebook, LinkedIn, Twitter and Instagram
Written by Romey Watters
Digital Marketing Officer
Tags:
Coronavirus
,
Covid-19
,
HAD Recommends
---