Building the capacity of Local NGOs in Yemen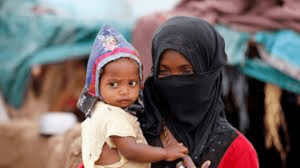 Using our experience of delivering capacity building projects in conflict affected areas, HAD has recently begun implementation of a capacity development project in South Yemen.  The project will target LNGOs based in South Yemen and aim to provide capacity building services through the delivery of training and mentoring programmes in the areas of strategic planning and management, programme management and quality, donor relations and partnerships and financial management. As a result of the current COVID context, all the training will be conducted virtually at this stage.
A key part of the capacity building process has been undertaking a training needs analysis (TNA) of LNGOs in South Yemen. The aim was to gain a clear understanding of the training needs of local NGOs, with particular emphasis on subjects such as:  conflict resolution, peace building, proposal writing, resource mobilisation, HR management, project management, and financial management. The TNA will allow HAD to prioritise the most needed training topics and provide adequate training and mentoring within the region.  The goal of the project is to improve the ability of participating LNGOs to respond to the needs of war-affected people in Yemen.
Yemen is a country in crisis and with what seems to be growing difficulties and challenges. When speaking about a recent initiative in Yemen, Islamic Relief Worldwide CEO Naser Haghamed noted: "The world's worst humanitarian crisis is spiralling further into the abyss before our very eyes. What we're seeing is a vicious cycle of violence, extreme poverty and hunger that we simply have not been able to break".
Some of the telling statistics which highlight the crisis include:
8 in 10 Yemenis are in need of humanitarian or protection assistance
5 million Yemenis are displaced
20 million Yemenis are feed-insecure
Nearly 18 million Yemenis lack access to safe water and sanitation
As a result of the ongoing civil war, Yemen is suffering the largest humanitarian crisis in the world. Since the beginning of the civil war in 2014, Yemeni households have seen their incomes slashed while prices and inflation rise. On 26 September 2019, the Representative of Germany to the UN said: "Without a solution, we will see Yemen disappear right before our eyes."
The statistics, however, obscure the role of local NGOs and local communities in defying the odds and continuing to tackle the challenges head on. HAD hopes to play a role in better supporting local NGOs to work in key sectors such as WASH, shelter, food and security, education and protection, and in doing so, respond to the needs of their communities and stakeholders.
Building the capacity of local NGOs will enable them to restore livelihoods in South Yemen, coordinate humanitarian activities, contribute to preventing the recurrence of crisis, create conditions for future development, increasing their capacity to deliver humanitarian aid to those in need and increase early recovery efforts and development with conflict sensitive approaches.
The project will support the capacity of 38 NGOs to be more efficient and effective in designing and implementing humanitarian projects, and ensuring they meet high humanitarian standards. The project has identified the most appropriate NGOs to be included in its activities through specific criteria and will focus on NGOs serving marginalised and vulnerable groups, to better respond to the current crisis and prepare them to provide context-specific humanitarian services within their communities. In total, 19 training topics will be addressed across a number of weeks, targeting more than 370 LNGO staff who will participate virtually in the subject-specific training and mentoring.
This project is supported through funding by the Islamic Development Bank and Islamic Relief Germany