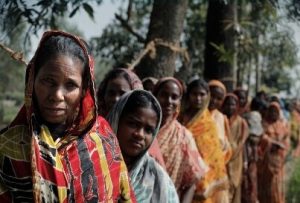 Female genital mutilation (FGM) is the ritual of cutting or removal of some or all of the external female genitalia. The practice is found in Africa, Asia, the Middle East and within communities worldwide where FGM is a common practice.
It is estimated that more than 200 million women and girls worldwide have endured FGM and around 3 million girls are at risk of undergoing FGM every single year. The majority of these girls will experience this before they turn 15 years old. In response to this, the United Nations have dedicated a whole day on the 6th February 2021 called 'International Day of Zero Tolerance for Female Genital Mutilation'.
What is Female Genital Mutilation (FGM)?
FGM comprises of all procedures that involve modifications, injury or removal of female genitalia for non-medical tendencies. It is globally recognised as a violation of the rights, wellbeing and dignity of women and girls. Females who endure this procedure, face several risks that can be damaging to their health such as: extreme discomfort, pain, heavy bleeding, inflammation and difficulties passing urine, not to mention long-term issues with their reproductive system and mental health.
FGM is seen as a socio-cultural convention in the many countries that practice this and is also seen as a vital part in the girl's upbringing – to train her for maturity and marriage. In these cultures, it increases the chance of women getting married if FGM has been completed. There is a common misconception within these communities that a woman would be far less inclined to engage in premarital sex and unfaithfulness in marriage if her genitals are changed, severed or sewed up. Unfortunately, the societal indifference is the reason why this is looked upon as a violation of basic human rights.
3 Activists tackling FGM
Jaha Dukureh- The Gambia
The United Nation Population Fund report that 78.3% of Gambian girls and women aged between 15 and 49 have undergone FGM. Of these, 55% were below the age of 4 at the time of being cut; 28% were between the ages of 5 and 9, and 7% were between the ages of 10 and 14. Jaha Dukureh from The Gambia, was cut when she was just one week old.
Jaha is now 31 years old and travels worldwide as the founder of the NGO called 'Safe Hands for Girls' to raise awareness and campaign against FGM and child marriage. Jaha told Time Magazine: "I don't them to have to face the challenges I did. Whether it's early marriage or FGM. I don't want them to have to live in fear and I don't want any girl to ever feel that way."
Ifrah Ahmed- Somalia
Ifrah's life story is the inspiration for the film: "A Girl from Mogadishu". The film tells the tale of how she was effected by FGM and the impact it has had on her life. She was 8 years old when she was cut and 15 when she was gang-raped. Thankfully, she was able to escape Somalia for Ireland, where she started to campaign against FGM. The UN reports that 98% of girls and women in Somalia have undergone various forms of female genital mutilation.
Ending FGM by 2030
Putting an end to FGM will need work which will include: discussion and intervention between individuals and society; security and treatment of young women; and policy and regulation in states, communities and countries nationally and internationally. The abolishment of FGM is crucial towards achieving changes to women's rights, good health, well-being, mental health and parenthood.
In 2020, the global Covid-19 pandemic impacted children and women to the extent that the goal of eradication was put on hold. The United Nations, via its UNFPA-UNICEF joint initiative, has come up with an action plan to guarantee the elimination of FGM in the socioeconomic and post-crisis answer.